Categories
Free WiFi
Gender friendly
Japanese-friendly
Vegetarian friendly
English-friendly
Business hour
| Business hour | Sunday | Monday | Tuesday | Wednesday | Thursday | Friday | Saturday |
| --- | --- | --- | --- | --- | --- | --- | --- |
| Open | 10:00 | 11:00 | 11:00 | 11:00 | 11:00 | 11:00 | 10:00 |
| Close | 0:00 | 22:00 | 22:00 | 22:00 | 22:00 | 0:00 | 0:00 |
| Business hour | Open | Close |
| --- | --- | --- |
| Sunday | 10:00 | 0:00 |
| Monday | 11:00 | 22:00 |
| Tuesday | 11:00 | 22:00 |
| Wednesday | 11:00 | 22:00 |
| Thursday | 11:00 | 22:00 |
| Friday | 11:00 | 0:00 |
| Saturday | 10:00 | 0:00 |
Description



Had it not been for the founder's thought of enabling the general public to enjoy unconventional vegetarian foods, we would not have seen all kinds of creative vegetarian foods prospering in the market.
After the chaos at the beginning of 2020, the desire to return to simplicity is growing stronger. Two therapeutic vegetarian restaurants and a restaurant specializing in customized dishes quietly join hands against the tides of time. The founder of the coalition aspired to create a space where people can return to their roots and enjoy the purest vegetarian foods. Our vegetarian dishes, made from strictly-selected ingredients, are presented in unique ways after rounds of trial and error on creative combinations.
Lab33, located in Tamsui, is where people can hide away from the hustle and bustle of city life. After closing the wooden main door behind them, customers will feel that their five senses are triggered. Besides preordered tasting menus, the restaurant also offers courses on physical and mental health, so customers can enjoy healthful dishes and relax their bodies and minds.
Sanshishan is a fine relic that has witnessed the changes in history. Sitting at the entrance to the Twatutia Shopping District, it reminds people of cultured beauty. The second floor offers a magnificent green space, an urban forest where the past and modernity coexist, and where customers can recharge themselves. Diverse western vegetarian foods and drinks are provided there as well. The third floor is a high-ceilinged space with the aroma of cypress floating in the air. People can reserve the space for meetings, exhibitions, or performances.
Everyone has a forest in his/her heart. We should all have an inner space where we can live healthily and freely. We look forward to seeing you at Sanshishan and Lab33.
Metro Station: G13 Beimen Station(Dadaocheng South)
1F., No. 251, Nanjing W. Rd., Datong Dist., Taipei City 103, Taiwan

02-2555-5839

Delicious food and specialty
25.053351, 121.510192
Similar properties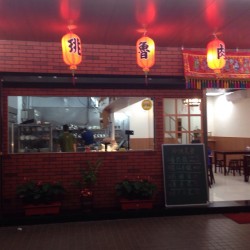 Delicious food and specialty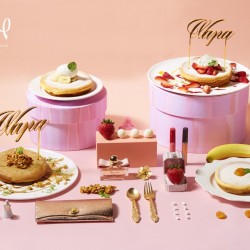 Delicious food and specialty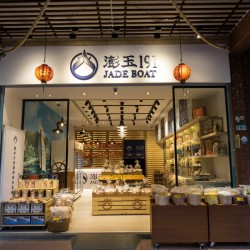 Delicious food and specialty