Categories
Convenient payment (Credit Card / EasyCard / 3rd Party payment)
Vegetarian friendly
English-friendly
Business hour
| Business hour | Sunday | Monday | Tuesday | Wednesday | Thursday | Friday | Saturday |
| --- | --- | --- | --- | --- | --- | --- | --- |
| Open | 11:00 | 11:00 | 11:00 | 11:00 | 11:00 | 11:00 | 11:00 |
| Close | 21:00 | 21:00 | 21:00 | 21:00 | 21:00 | 21:00 | 21:00 |
| Business hour | Open | Close |
| --- | --- | --- |
| Sunday | 11:00 | 21:00 |
| Monday | 11:00 | 21:00 |
| Tuesday | 11:00 | 21:00 |
| Wednesday | 11:00 | 21:00 |
| Thursday | 11:00 | 21:00 |
| Friday | 11:00 | 21:00 |
| Saturday | 11:00 | 21:00 |
Description
European FarmTable, a natural Italian-style garden
Inspired by olive trees, grapevines, and East Asian sage glistening under the sun and sheep and cows nibbling tender grass in Tuscany valleys, European FarmTable uses fresh local ingredients and natural seasonings from southern European countryside. Enjoy the sound and pleasant smell of calamari, scallops, and fresh shrimp sizzling in woks; the aroma of oil and milk in hot pots; the union of mushrooms and green vegetables; tomatoes, basils, and mozzarella cheese coming together; and a morning Capri garden-like environment.

European FarmTable brings Italian-style gardens onto the dining table, using fresh, imported olive oil; noodles and creams from Europe; and high-quality ingredients to offer its customers home-cooked meal-like cuisine at affordable prices. Enjoy our refreshing food and environment for a lovely, healthy dining experience!
Metro Station: Exit 1, Shilin
No. 32, Ln. 235, Zhongzheng Rd., Shilin Dist., Taipei City

02-2883-9951

Delicious food and specialty
25.0943943, 121.5261329
Similar properties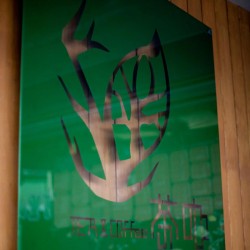 Delicious food and specialty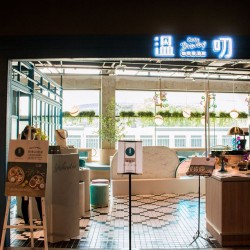 Delicious food and specialty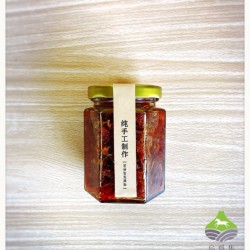 Delicious food and specialty