Categories
Convenient payment (Credit Card / EasyCard / 3rd Party payment)
Gender friendly
Japanese-friendly
Friendly accessibility
Vegetarian friendly
English-friendly
Korean-friendly
Bicycle Friendly
Business hour
| Business hour | Sunday | Monday | Tuesday | Wednesday | Thursday | Friday | Saturday |
| --- | --- | --- | --- | --- | --- | --- | --- |
| Open | 10:30 | 10:30 | 10:30 | 10:30 | 10:30 | 10:30 | 10:30 |
| Close | 18:30 | 18:30 | 18:30 | 18:30 | 18:30 | 18:30 | 18:30 |
| Business hour | Open | Close |
| --- | --- | --- |
| Sunday | 10:30 | 18:30 |
| Monday | 10:30 | 18:30 |
| Tuesday | 10:30 | 18:30 |
| Wednesday | 10:30 | 18:30 |
| Thursday | 10:30 | 18:30 |
| Friday | 10:30 | 18:30 |
| Saturday | 10:30 | 18:30 |
Description
Established six decades ago, GarlicSmart is a shop of dry goods and groceries. The first-generation owner started the business by selling homemade stir-fried garlic and deep-fried scallion. Now the shop is run by the third generation.
Health foods like black garlic and black lemon have become popular in recent years. In Taiwan, eating black garlic chicken soup is believed to be one of the ways to stay healthy.
The taste of black lemon tea is a wonderful combination of sweet and sour. Drinking it in the morning will make people full of energy.
The stir-fried garlic and deep-fried scallion, whose recipes have been passed down to the third generation now, are the "soul" of Taiwanese cuisine.
GarlicSmart sells its dark-colored products like garlic and scallion under the brand name Omima, inviting smart consumers to savor healthful dark-colored foods and be filled with great vigor like a galloping mustang!
Bus Station: Baoan Street
Metro Station: Daqiaotou Station
No. 222, Sec. 1, Dihua St., Datong Dist., Taipei City

02-2553-8947

Delicious food and specialty
25.059428, 121.509361
Similar properties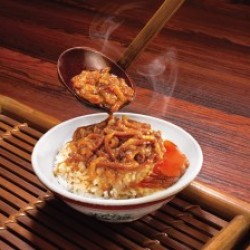 Delicious food and specialty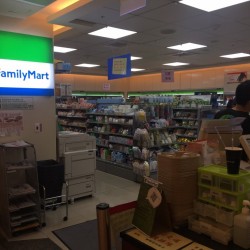 Delicious food and specialty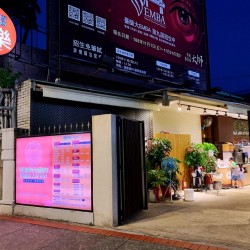 Delicious food and specialty