Categories
Free WiFi
Convenient payment (Credit Card / EasyCard / 3rd Party payment)
Friendly bathroom
Gender friendly
English-friendly
Mobile device recharging station
Business hour
| Business hour | Sunday | Monday | Tuesday | Wednesday | Thursday | Friday | Saturday |
| --- | --- | --- | --- | --- | --- | --- | --- |
| Open | 9:30 | 10:00 | 10:00 | 10:00 | 10:00 | 10:00 | 9:30 |
| Close | 21:00 | 21:00 | 21:00 | 21:00 | 21:00 | 21:00 | 21:30 |
| Business hour | Open | Close |
| --- | --- | --- |
| Sunday | 9:30 | 21:00 |
| Monday | 10:00 | 21:00 |
| Tuesday | 10:00 | 21:00 |
| Wednesday | 10:00 | 21:00 |
| Thursday | 10:00 | 21:00 |
| Friday | 10:00 | 21:00 |
| Saturday | 9:30 | 21:30 |
Description
Preaching the creed of "live what you dream," Somebody Café started as a venue where artist Francis Chang shared her artworks with visitors. Later, she began to invite fellow artists to exhibit their creations here and participate in the Taipei Fringe Festival every year to bring performance art, such as stage play, crosstalk and modern dance, closer to the public. She also invited dramatists, dancers and composers to pursue big dreams in the small venue of Somebody Café, hoping that everyone could make their dreams a part of their life and live happily.
At Somebody Café, visitors will see the distinctive manual drawings and playful artworks created by Francis Chang, including a set of huge school desk and chair created in 2007, a night owl in 2008, a daydreaming rocking rooster in 2009, and the mushroom forest in 2010. At Somebody Café, visitors will find themselves once again able to see the world from the perspective of children who are brave to dream and easy to satisfy and please.
Somebody Café is a garden of dreams created by chance by an artist, who has not only sowed and grown her dreams, but also encouraged more people to plant the seeds of creative life and pleasant dreams in the fertile soil of art here. In addition to living a creative life through Somebody Café, Francis Chang aspires to be "a gardener of dreams."
After it was moved to the current location on Chengdu Road, Taipei City, in 2015, Somebody Café is smaller in space and has therefore been redefined as a café where illustrators share their creations and small-scale exhibitions are held. Even so, since its establishment in Ximending in 2007, Somebody Café has become an attraction to countless young literature and art buffs.
Bus Station: Ximen MRT Stop
Metro Station: Ximen
2F., No. 65, Chengdu Rd., Wanhua Dist., Taipei City

02-2311-2371

Delicious food and specialty
25.042924, 121.505745
Similar properties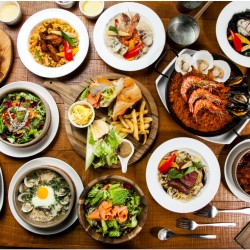 Delicious food and specialty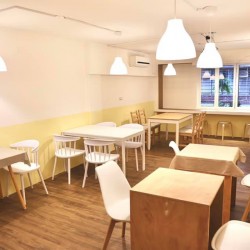 Delicious food and specialty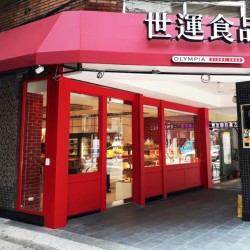 Delicious food and specialty