Categories
Free WiFi
Convenient payment (Credit Card / EasyCard / 3rd Party payment)
Friendly bathroom
Breastfeeding (lactation) room
Gender friendly
Friendly accessibility
Vegetarian friendly
English-friendly
Mobile device recharging station
Business hour
| Business hour | Sunday | Monday | Tuesday | Wednesday | Thursday | Friday | Saturday |
| --- | --- | --- | --- | --- | --- | --- | --- |
| Open | 11:30 | 11:30 | 11:30 | 11:30 | 11:30 | 11:30 | 11:30 |
| Close | 21:30 | 21:30 | 21:30 | 21:30 | 21:30 | 21:30 | 21:30 |
| Business hour | Open | Close |
| --- | --- | --- |
| Sunday | 11:30 | 21:30 |
| Monday | 11:30 | 21:30 |
| Tuesday | 11:30 | 21:30 |
| Wednesday | 11:30 | 21:30 |
| Thursday | 11:30 | 21:30 |
| Friday | 11:30 | 21:30 |
| Saturday | 11:30 | 21:30 |
Description
The essence of Thai cuisine lies in the variety of its spices, such as galangal, shallot, lemon leaves, lemongrass, and turmeric. Among them, "lemongrass" is the most widely used spice in cooking. Lemongrass is an indispensable element of Thai cuisine, regardless of whether it is used in cooking, sauce, or beverages.
The name of the restaurant, Chef Lemongrass Thai Bistro, comes from the fact that lemongrass is frequently used in Thai cuisine. By making exquisite, delicious food in its kitchen, Chef Lemongrass Thai Bistro plays a key role in Thai cuisine.
Keeping in mind that lemongrass is the soul of Thai cuisine and dedicating itself to blending the essence of traditional northeastern Thai food culture into Taiwanese food culture, Chef Lemongrass Thai Bistro has a rich diversity of foods and provides its customers with a fashionable experience via its "innovative" cooking techniques and the "reformation" of visual arts.
The only thing that remains unchanged is the bistro's perseverance in cooking. It insists on providing its customers with the best dishes. The bistro aims to make all foodies feel at home and allow those who are in Taiwan to enjoy the unique, traditional dishes of northern Thailand without having to fly to Thailand.


4F., No. 17, Songzhi Rd. Xinyi Dist., Taipei City 110 , Taiwan (R.O.C.)

02-6636-1008

Delicious food and specialty
25.0344317, 121.5660692
Similar properties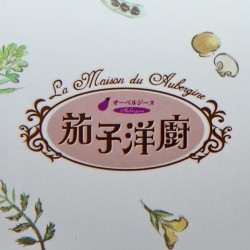 Delicious food and specialty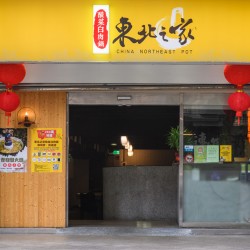 Delicious food and specialty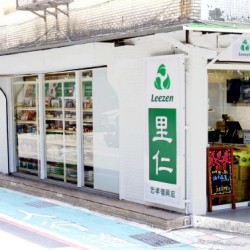 Delicious food and specialty