Categories
Free WiFi
Convenient payment (Credit Card / EasyCard / 3rd Party payment)
Friendly bathroom
Breastfeeding (lactation) room
Pet friendly
Gender friendly
Mobile device recharging station
Business hour
| Business hour | Sunday | Monday | Tuesday | Wednesday | Thursday | Friday | Saturday |
| --- | --- | --- | --- | --- | --- | --- | --- |
| Open | 10:00 | 14:00 | 14:00 | 14:00 | 14:00 | 14:00 | 10:00 |
| Close | 22:00 | 22:00 | 22:00 | 22:00 | 22:00 | 22:00 | 22:00 |
| Business hour | Open | Close |
| --- | --- | --- |
| Sunday | 10:00 | 22:00 |
| Monday | 14:00 | 22:00 |
| Tuesday | 14:00 | 22:00 |
| Wednesday | 14:00 | 22:00 |
| Thursday | 14:00 | 22:00 |
| Friday | 14:00 | 22:00 |
| Saturday | 10:00 | 22:00 |
Description
"Be careful, this game is highly addictive!"
Ten friends passionate about escape rooms have cleared countless games together. Out of their unstoppable passion for escape games, they founded Escapeholics in 2015.

In 2018, Escapeholics inherited this place, where the first escape game in Taiwan "Authentic Escape" was held. The purpose was to preserve this historical place of escape games and inherit its history. Aspiring to turn the site into an experimental ground for creating real-time games, they named it the Daan Laboratory.
Bus Station: XinYi & JianGuo Intersection
Metro Station: R06 Daan Park Station / BR09 / R05 Daan Station
U-BIKE: 距離約0.3公里
3F., No. 126, Sec. 3, Xinyi Rd., Da'an Dist., Taipei City 106, Taiwan

0225-955-760

Recreation and Entertainment
25.0332786, 121.5390909
Similar properties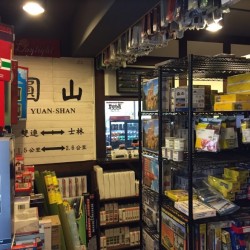 Recreation and Entertainment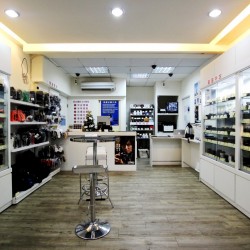 Recreation and Entertainment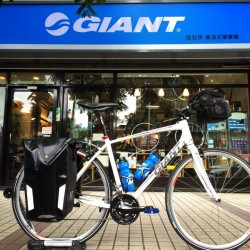 Recreation and Entertainment